---
Software


During my thesis and postdoc years I have produced several implementations of cosmological models in different codes:
Hi_CLASS: Horndeski in the Cosmic Linear Anisotropy Solving System (with E. Bellini, P. Ferreira, J. Lesgourgues and I. Sawicki)
Voids Over the Sky (VOS) a C++ code to compute the (non-linear) effects of cosmic voids on gravitational lensing, the ISW effect and other observables (with M. Trashorras)
A modified version of Latticeeasy to solve the non-linear equations describing the Vainshtein and Disformal screening mechanisms (with D. Bettoni and K. Hinterbichler)
Quintessence in CLASS, already integrated in the public version
Other codes for LTB models, (disformally) coupled DE, disformal quintessence and entropic gravity in CMBEasy
You can also visit my Github page to see what I have made public or email me if you are interested in codes not released yet.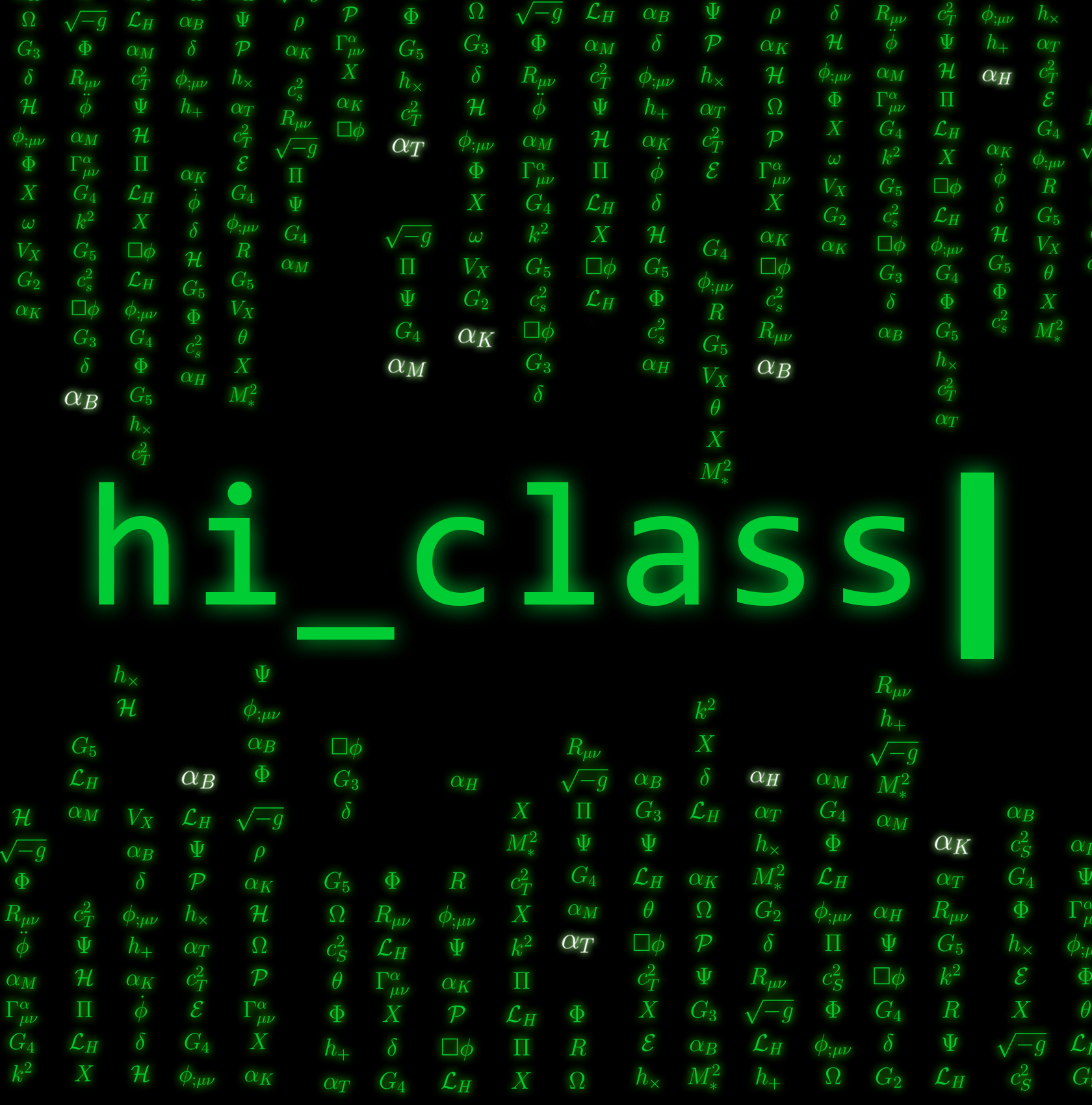 Some codes that I like:
Boltzmann Codes:
My codes of choice to obtain predictions for models representing fundamental physics are CLASS and CMBEasy (the latter one becoming less useful, as it is not maintained). Although I use it less, I find the CAMB online tool very useful.
Tensor Calculus:
There are two excelent packages for Mathematica that I strongly recommend: xAct is able to handle symbolic computations within differential geometry in a very general way, but it is difficult to learn. RGTC is very easy to learn, but limited to tensor computations in a given set of coordinates.